Fleet Tracking & Monitoring Systems
Help your business save time & money with fleet tracking and management solutions.
The system provides a real-time platform for monitoring and reacting to alerts. Controllers/Operators are able to record their findings and follow-up actions for later reference: they can log away alerts, ensuring that only the currently active alerts appear before them.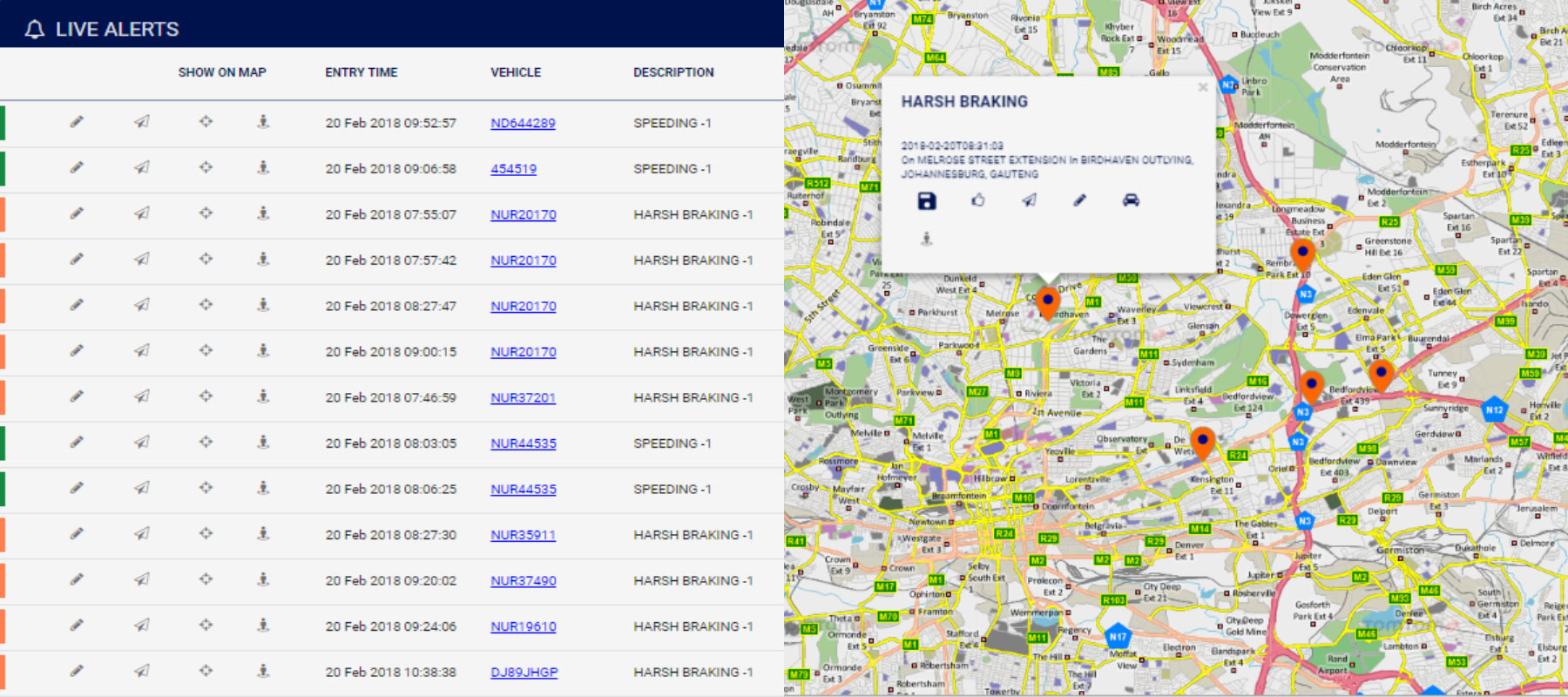 Areas can simply and quickly be set up and defined as 'Go' or 'No-Go' areas: alerts can then be generated for risk-management purposes.
The user is able to create a number of smaller map views (or alert views) within a single screen: these may focus on particular vehicles or fixed areas. This function thus gives the user flexible power to monitor exactly what they want to see.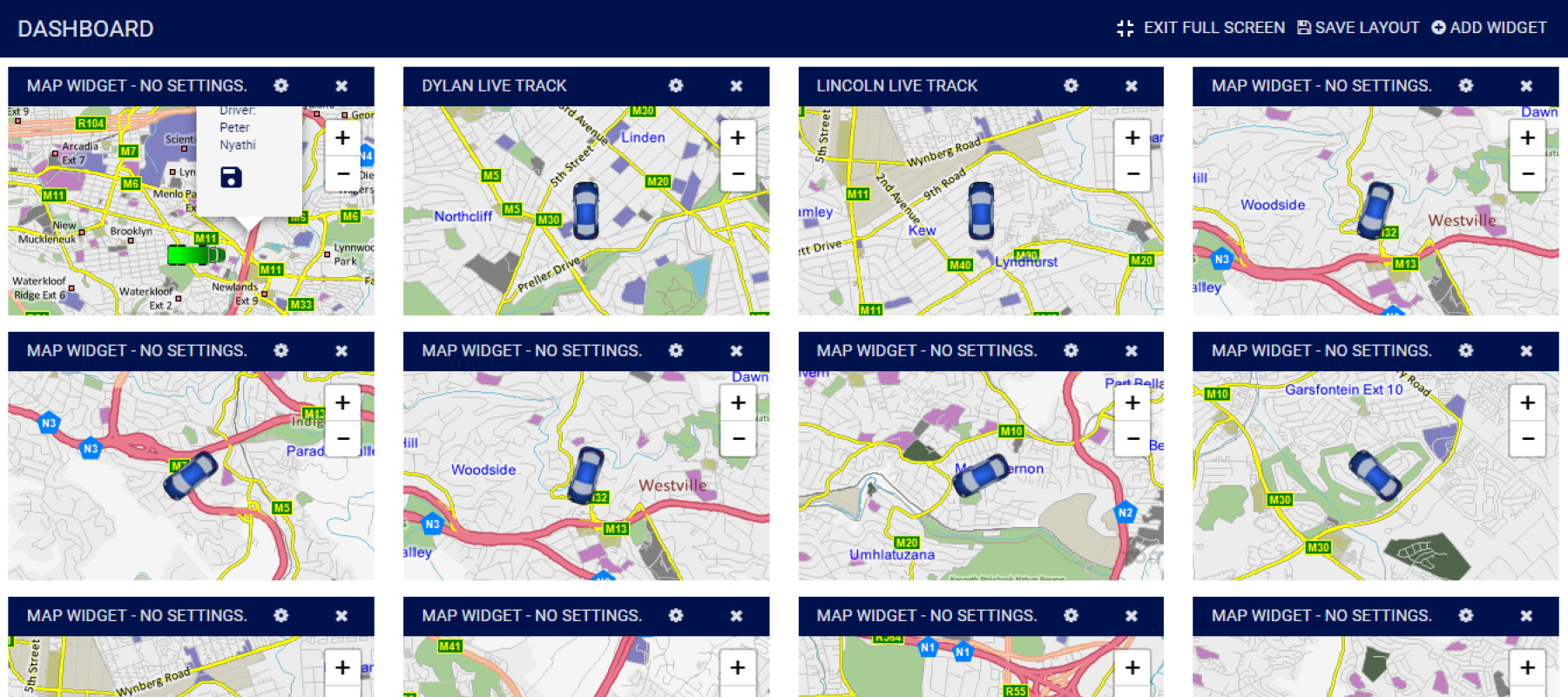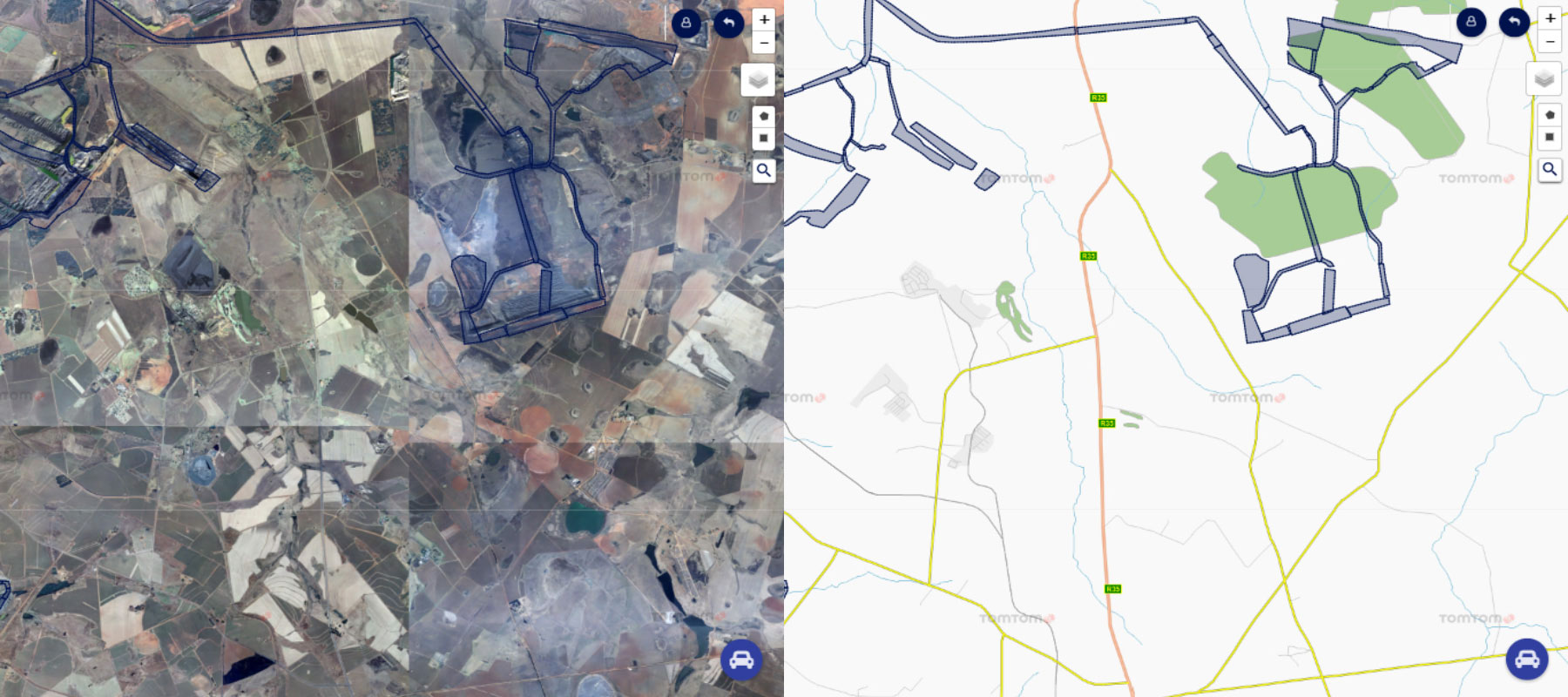 This function is not only critical to unlocking productivity gains, but also to ensuring driver-compliance. The accompanying imagery is a detailed series of customised areas in a high-risk environment: once created, it is then possible to link these areas to behavioural alerts, thereby creating Complex Alerts.
Benefits include the ability to view both the terrain and premises, should the driver need to be directed.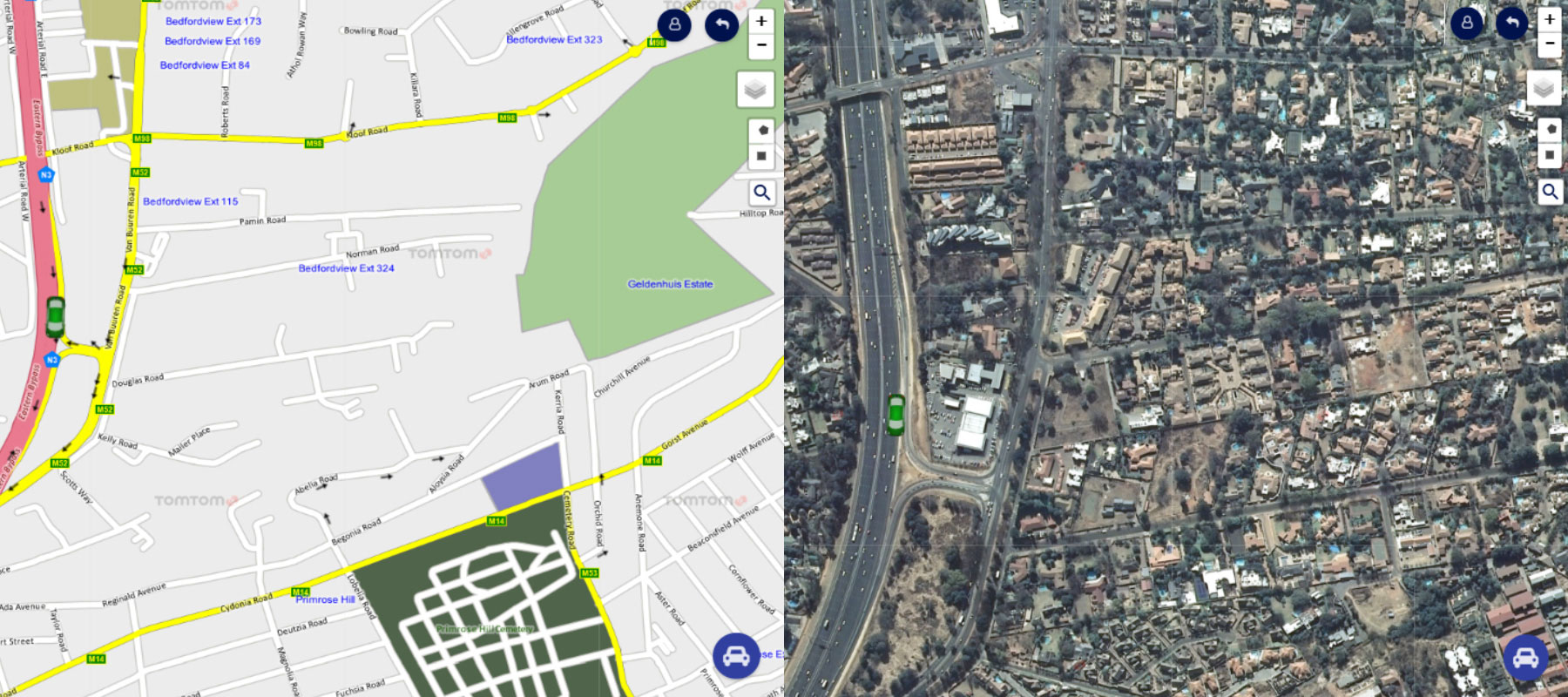 Using the Bidtrack fleet unit as the core of the solution, additional hardware can be connected to the unit, allowing it to act as a conduit for the transmission of data to Bidtrack's servers for safe storage.
BIDTRACK CONNECT  APP
The Bidtrack Connect Satellite Vehicle Tracking App offers features that significantly reduce the risk of theft and hijacking, giving you peace of mind over your safety as well as your vehicle's.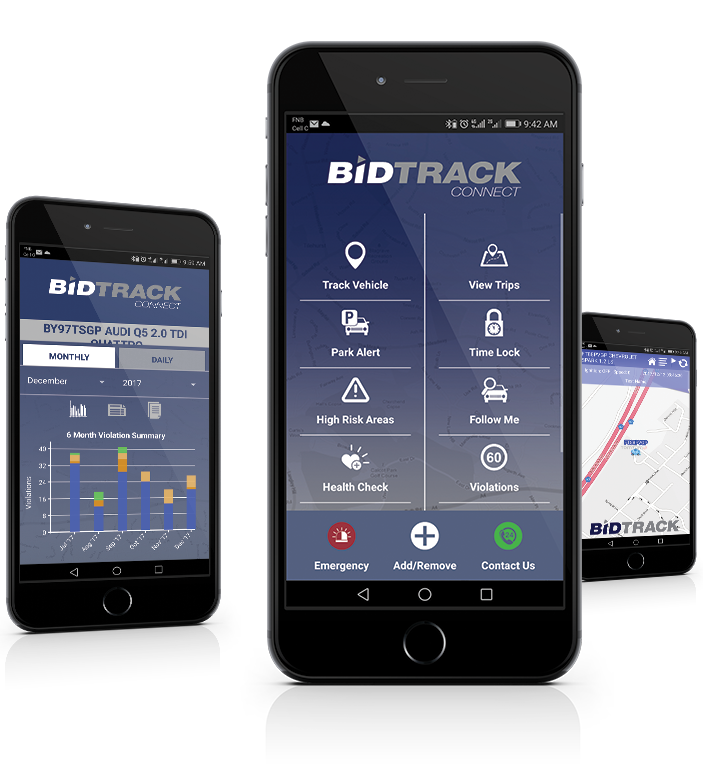 Contact Us for a Free Demo on the Bidtrack Fleet Systems
BIDTRACK EMERGENCY NUMBER